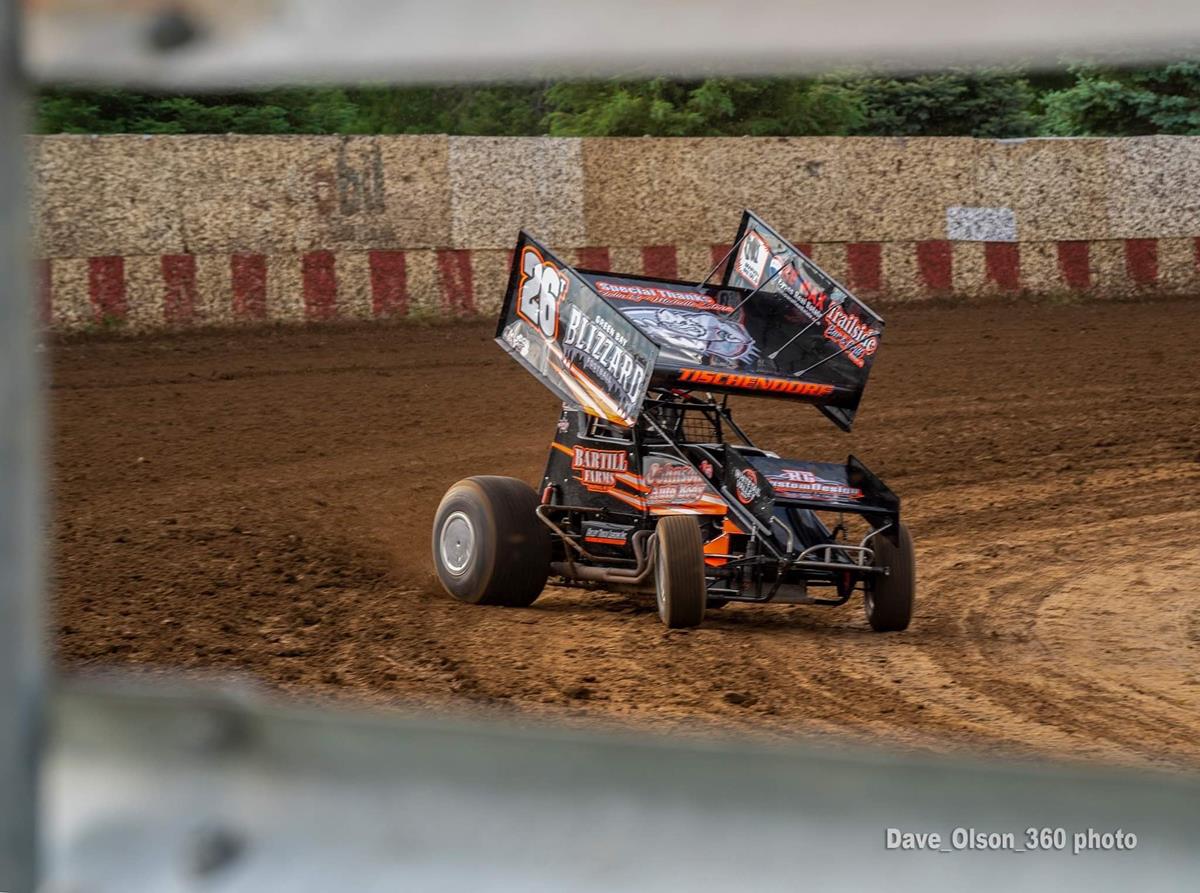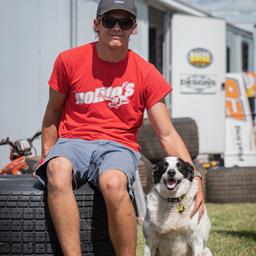 2/8/2022
Tyler Tischendorf
---
Tischendorf Racing to Run for IRA Rookie of the Year in 2022
One thing you can count on in the racing world, is plans to change. The Tischendorf Racing team had planned to run a full time 360 Sprint Car schedule in 2022, but after analyzing schedules, budgets, and doing a little soul searching, the Waupaca, WI based team has changed those plans to a full time IRA 410 Sprint Car schedule, and a commitment to competing for the Sage Fruit Rookie of the Year Award.
"All of us here at Tischendorf Racing are very excited to have the opportunity to run with one of the top 410 series in the country." Driver Tyler Tischendorf said. "The Rookie of the Year battle will be a huge challenge for us but we're ready to take it head on and better ourselves as a team over the course of this season."
Tyler and the Green Bay Blizzard sponsored #26 Team have found success in their first three years in Winged Sprint competition with the MSA 360 Sprints, including a career best season in 2021 with 3 Top 5's, 2 Quick Time awards, numerous heat race victories, and the 20-year old's first career podium at Plymouth on August 14th at Plymouth. A race where Tyler finished 2 car lengths short of his first career A Main victory in a heated battle with 2021 Series Champion Travis Arenz and 4 Time MSA Champion Brandon McMullen.
Tischendorf Racing plans to contest a 35 Race Schedule in 2022. 32 Races being with the IRA Sprints, 2 with the World of Outlaws at Beaver Dam Raceway, and 1 at Huset's Speedway in Brandon, SD. Schedule Highlights include:
4/1-4/2 with IRA and MOWA at 34 Raceway (Season Opener)
5/20-5/22 with IRA and All Star Circuit of Champions (Wilmot, Plymouth, Angell Park Swing)
6/11 with IRA and MOWA at Fairbury American Legion Speedway
6/17-6/18 with World of Outlaws at Beaver Dam Raceway
6/30 with IRA at Plymouth Dirt Track ($5,000 to win NASCAR Kickoff)
7/15-7/16 with IRA and NOSA at River Cities Speedway (Buffalo Wild Wings King of the Wings)
7/17 Husets Speedway (Weekly Show)
7/22 with IRA at Outagamie Speedway (Fair Night)
7/29 with IRA at Langlade County Fairgounds (Fair Night)
8/20 with IRA at Wilmot Raceway (Fair Night)
8/21 with IRA at Angell Park Speedway (Corn Fest)
9/3 with IRA at Plymouth Dirt Track (Fair Night)
9/10 with IRA at Cedar Lake Speedway (Richert Memorial)
9/17 with IRA at Beaver Dam Raceway (Semmelmann Memorial)
9/23-9/24 with IRA at Dodge County/Plymouth (WI Sprint Car Championships)
"Our 2022 Marketing and Product Partners are a big reason why we're able to make this transition." Tyler said. "We're so thankful to have them all on board the car and to have their support this year. It's going to be great to represent them all on a bigger stage with the IRA, along with all the exposure that comes with every race being broadcast live. We still have some open spots on the car for this season, and we're always happy to bring new brands on board!"
Tischendorf Racing brings a fantastic group of partners with them to the IRA Sprints, and they'd like to thank each and every one of them for their support this season.
Green Bay Blizzard Football
John and Michelle Stenz
Professional Plating Inc.
Johnson's Auto Body
Golke Bro's Steel Roofing
Happy Camper Boat and RV Storage
Valley Truck Leasing
Fox Valley Truck
Box3 Media
REMAX
Cow Pies
Trailside Bar & Grill
MyRacePass
HHH Race Parts
Scott King Designs
Buege High Performance
Berryman Racing Shocks/Factory Kahne
Triple X Chassis
Outlaw Wings
Max Papis Innovations
Racing Electronics
You can follow along with Tyler's 2022 season on his Twitter, @tylertisch26, on Facebook at Tischendorf Racing, and Box3 Racing PR on Facebook at Box3 Media and on Twitter @box3_racing.
Photo Credit: Dave Olson
---
Article Credit: Loren Kelly-Box3 Media
Submitted By: Loren Kelly
Back to News