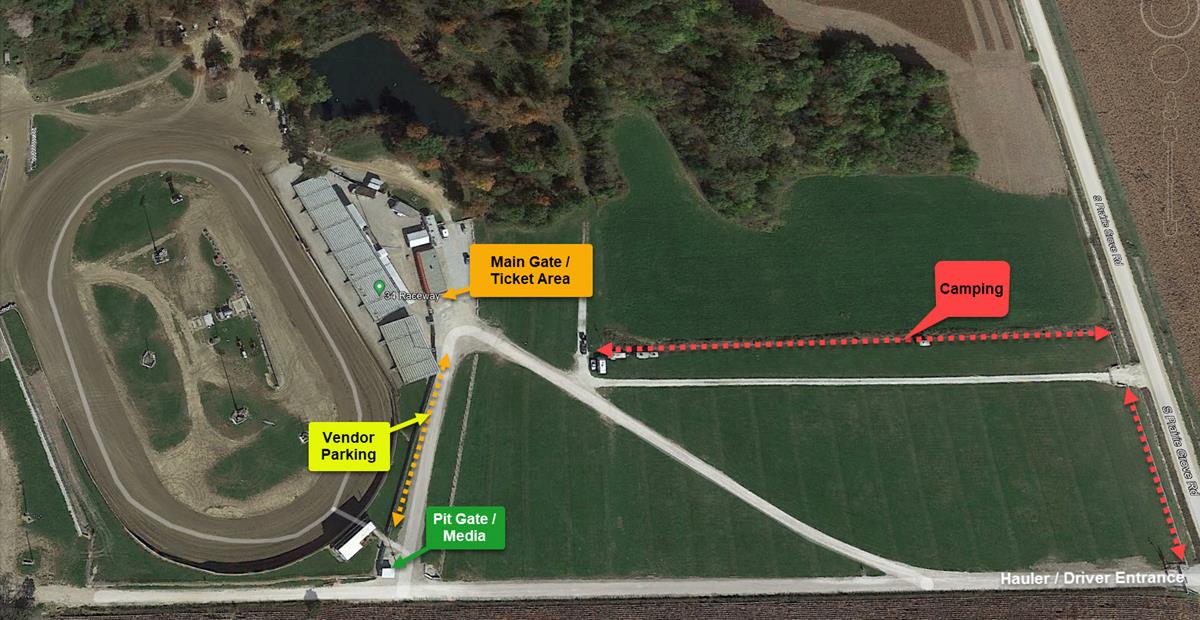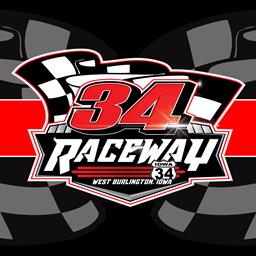 ---
April 15 & 16 - Slocum 50 Success Guide
Slocum 50 Weekend Success Guide:
Please see the facility map: RED = Camping areas, ORANGE = Vendor / T-Shirt trailer areas, truck access and gate access are also shown
Camping is free at our facility and is first come, first served. There are no hookups available. Please pick up after yourself and no glass on the ground. Please stay along the fences / in the designated camping areas.
NOTE ON CAMPING - With the expected rain Tuesday into Wednesday, we will be updating when campers can come in. Our grounds are still soft and adding more rain will make them even more so. Please do NOT drag heavy campers / RV's across the parking lot. Stay on the access roads as much as possible. UPDATE PROVIDED TOMORROW EVENING, 4/13 ON CAMPING.
Blankets can be laid down after 12:00 PM on Friday and MUST be picked up after the races for cleaning. They can be placed again on Saturday beginning at 12:00 PM.
You can carry in up to a 12 pack cooler with ice, no beverages. There is no carry in food or beverage permitted at our facility. All bags being carried in are subject to search.
We have a full concession on site that will be open each evening as well as a fully stocked beer window with really cool bartenders.
Tickets / Gates: Friday the pit gate will open no later than 3 PM and Main Grandstand at 5 PM. Saturday, the pit gate will open at 2 PM and Main Grandstand at 4 PM. Tickets are available online until Thursday at noon and will be available at the gate on Friday. 2 Day passes are only online if you choose to go that route and will not be available gate side advanced purchase required.
Cards are accepted for admission only, all concessions are cash only and there is an ATM on site. Gates also take cash.
We have been asked about bringing in lawn chairs to the stands. It is not recommended as the view from the ground can be hindered by passersby. The best view of the facility can be had in our grandstands. There are seat backs so no need to bring stadium seats. Cushions or blankets are fine.
Handicapped parking is right behind the grandstand concession. We do have handicap accessible ramps at our facility as well as seating options. All are first come first served.
The white fence in the main parking lot is reserved parking for our season personal booth holders. Please be respectful of that.
This weekend's events are going to be on FloRacing. We often get spammers who like to try to post links for the events... DO NOT BITE! THEY ARE FAKE! We will post the direct link for you.
All other race day details can be found at 34raceway.com. If you have questions, please ask in advance of the weekend because we often get busy and are unable to answer everyone as quickly as we typically can. We'll see you this weekend!
Back to News